Le Dressing Club loves Rime Arodaky

About the designer
Rime Arodaky launched her wedding dress label back in 2011. She decided to break the codes of the traditional monotonous bridal industry by designing unconventional wedding dresses. Rime studied at the Parisian Haute Couture Chamber of Commerce. She then took her first steps with Sonia Rykiel, dubbed the 'Queen of Knits', who passed on her iconic vision of the Parisian woman - "this effortless, boyish yet sophisticated woman".

After years of apprenticeship with the most prestigious designers, Rime finally develops her wedding dress label. She's yet to know that an international success awaits her! Rime's creativity will revolutionise the fashion bridal scene and will inspire thousands of designers in her steps.
THE ROCK'N'ROLL & GLAMOROUS REBEL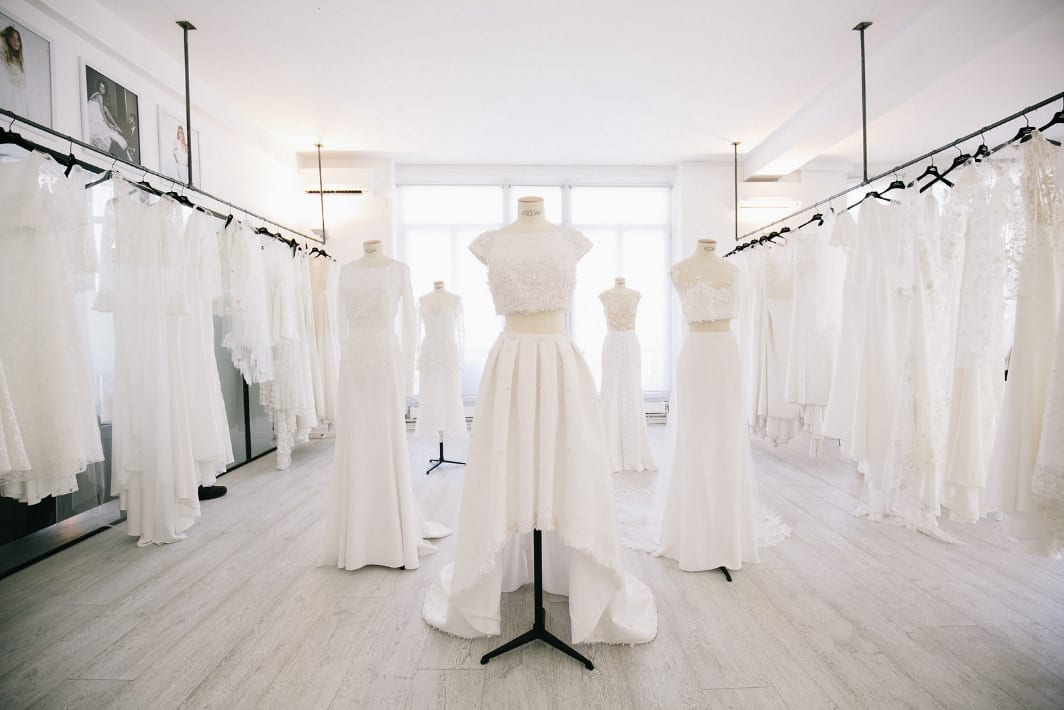 Our first encounter with the brand
              Back in 2014, we met the renowned designer and her team in their incredible Parisian showroom. Our founder Victoire is immediately seduced by the magic of the place: the light from the large glass windows, the pristine white dresses against the modern and graphic decoration. Each of her designs contrasts with everything that has been done so far on the bridal scene. Rime breathes new life into her creations, which are designed for women who are assertive, free and who fully embrace their femininity and sensuality. 
Victoire tells us about the start of our collaboration with the brand back in Paris: 


"As soon as we received and started to experience fittings with our first Rime Arodaky pieces, we sensed a real enthusiasm for the brand among our clientele. 
The collections met the expectations of future brides who no longer wanted dresses that were too romantic and innocent but more Rock 'n' Roll. 
Today, brides are generally slightly older than a few years ago. Women in their thirties don't want to wear princess-like wedding dresses any more! 
They fully embrace their femininity and look for glamorous and sensual dresses."


The two teams quickly began to work together. 
"We quickly enjoyed working with Rime's dynamic and friendly team.
I believe our great relationship is down to the fact we both have that start-up spirit."
We now have a beautiful selection of Rime Arodaky wedding dresses at our London showroom!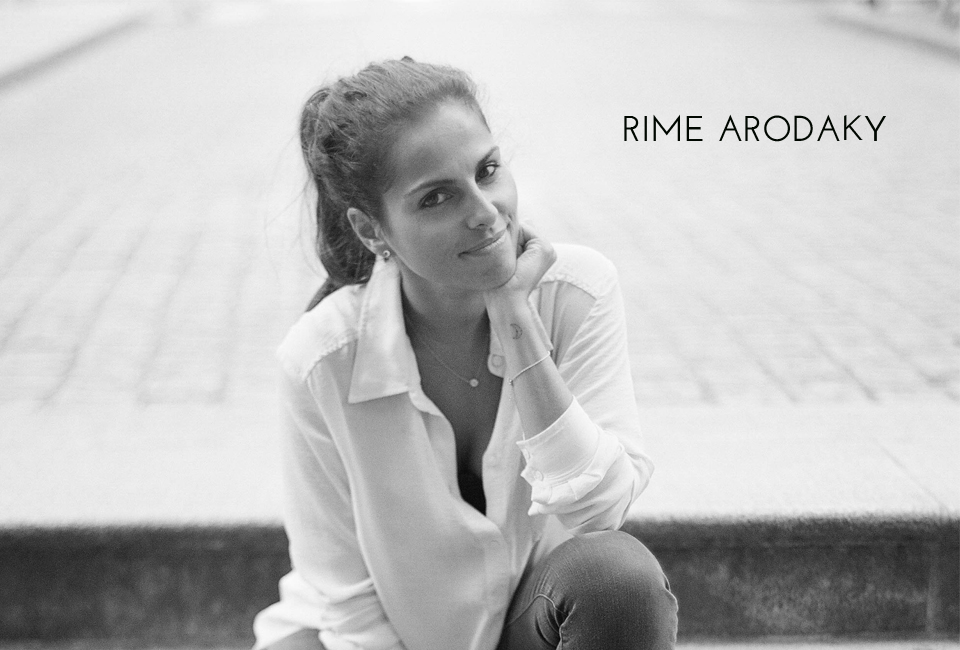 Her collections
          Rime's collections embody a sensual universe. The Rime Arodaky bride is feminine and modern. The dresses rock and glamorous style represents self-confidence and freedom.
All of her pieces are handcrafted in her Parisian atelier with exceptional French know-how.
Rime's fervent commitment to animal rights and environmental issues is part of the brand's core values. The Rime Arodaky maison does not use any fabrics originating from animals (wool, feathers, fur, silk, leather...) or elements tested on animals in their creations. They only work with suppliers and partners who share their vision of a cruelty-free business model. Rime hopes to spread the message of ethical consumption to her brides.
Get an idea of Rime Arodaky's rebel goddess spirit by having a look at our selection of pictures from the designer's collections over the past 10 years !



2012 COLLECTION




2013 COLLECTION




2014 COLLECTION







2015 COLLECTION




2015 'Second Look' COLLECTION


In 2015, the brand started to develop ready-to-wear collections for engagements, civil ceremonies, rehearsal dinners or next-day brunch. These second looks include short dresses, jumpsuits, separates and midi skirts. Inspired by the French style, Rime seeks to create more affordable, ready-to-wear collections that can be worn by women of all shapes and sizes.

The second look collections start at £135 and the prettiest pieces can reach £1,200. 
These reasonable prices make these collections more accessible than main collections at a higher price range!




2016 COLLECTION




2017 COLLECTION




2018 COLLECTION




2019 COLLECTION






2020 COLLECTION




2020 COLLECTION


This year, the brand released their new GODDESS collection to celebrate their 10th anniversary! 
Once again, we absolutely love the designs and look forward to potentially receiving some pieces in our showroom next year! Structured puffy sleeves, embroidered tulle and exquisite necklines will seduce every bride of 2021. We also recognise Rime Arodaky's signature slits, jaw-dropping open backs, and embroidered detailing that remind us of her previous collections.



"Inspired by all the goddesses who have been and are our most beautiful ambassadors over the last 10 years, this collection is a tribute to women and Gaïa. In these stormy times, it is an ode to the love and power of each one, to support, protect, elevate and be grateful to the world. Never forget to shine because we are all goddesses!"


Ready to Rime ? Click to book an appointment in our London Showroom to find your own Rime Arodaky wedding dress!