Bridal flowers, Crowns and Accessories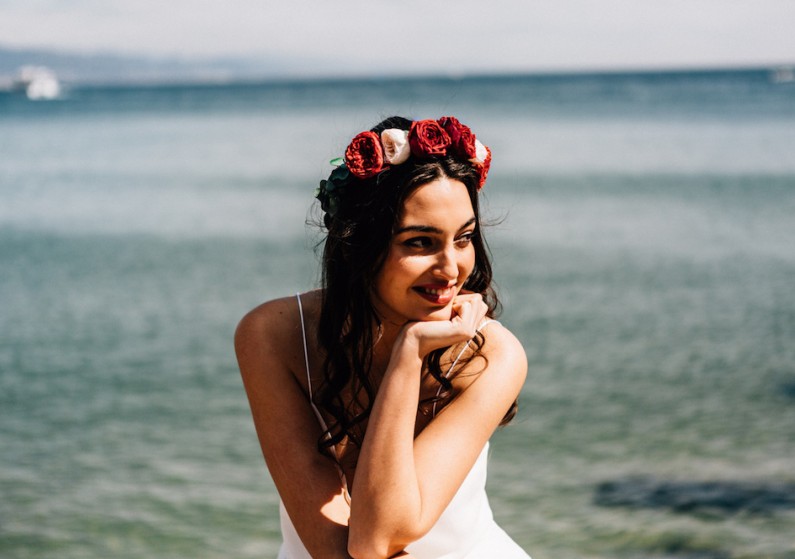 Have you found your dream dress but are missing a little something to tie your look together? 

Le Dressing Club is not only about wedding dresses, we also offer veils, crowns, headpieces and accessories. We have a large array of pieces suitable to every taste, from bold to more discreet.
Feel free to come and try them on with your dress to test different looks.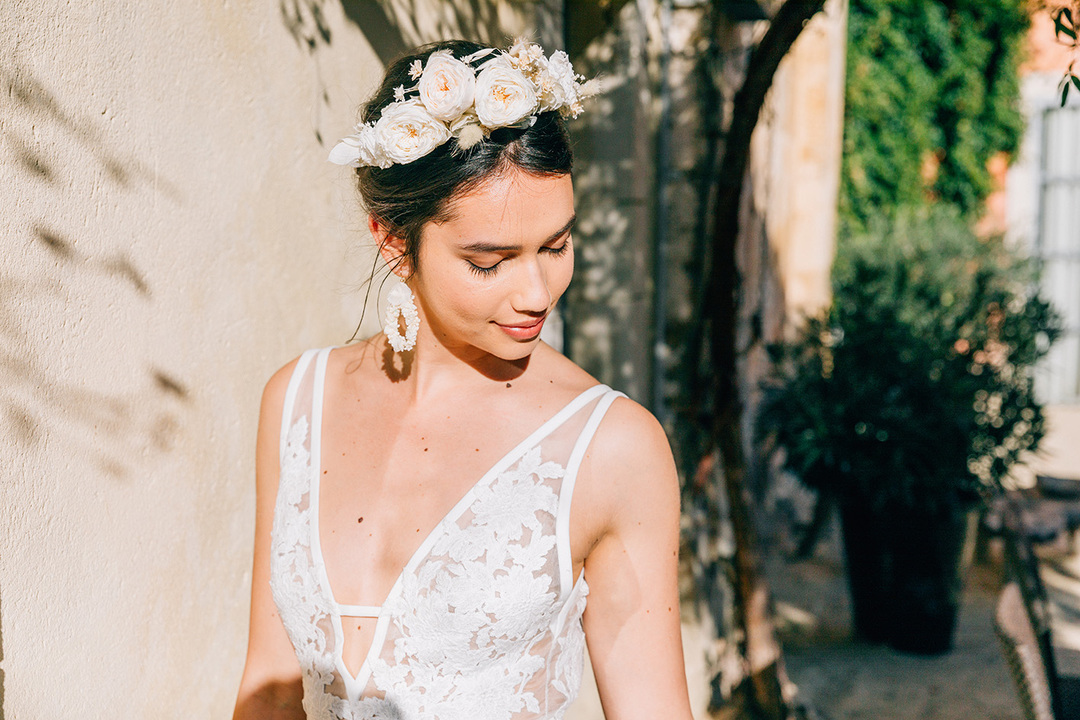 Les Couronnes de Victoire
Les couronnes de Victoire is one of the bridal accessory brands every bride-to-be must know about. Its offers accessories made from dried flowers, combined with traditional craftsmanship. Their aim is to enhance women's beauty through flowers. 
The accessories are made with real flowers, treated and preserved in order to maintain their natural colour and beauty. Everything is handmade in their Parisian workshop which guarantees the exclusivity and uniqueness of each crown.
You can find all the flower crowns, earrings and also thin combs in our London showroom! Colourful and delicate accessories can give a beautiful and elegant touch to a simple outfit, thus creating your final look. 
The 'Monica' crown, seen in the image below, incorporates colour to a classic white bridal outfit.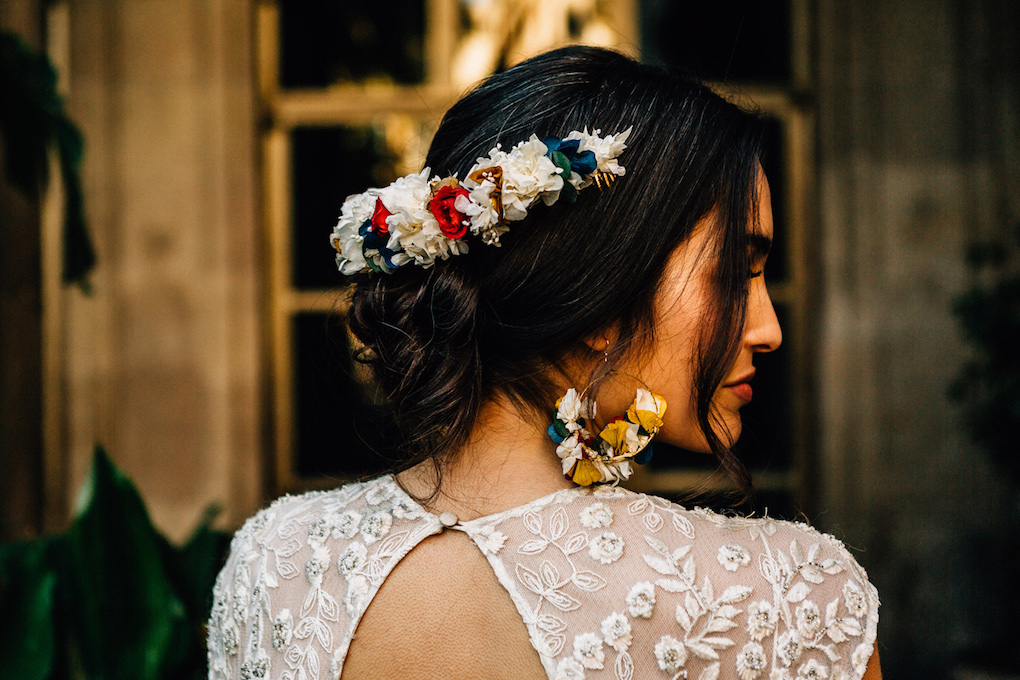 Maison Guillemette 
Maison Guillemette is specialised in ready-to-wear clothing and accessories. In 2015 they started offering wedding outfits and accessories. 
Their garment collection is devoted to indispensable looks, combining lightness and attention to detail. Just like Les Couronnes de Victoire, the collections are carefully manufactured in France. 
They offer refined accessories such as hairpins, headbands, thin combs, crowns, and bracelets. 
The model below is wearing the 'Epi Gold' headband.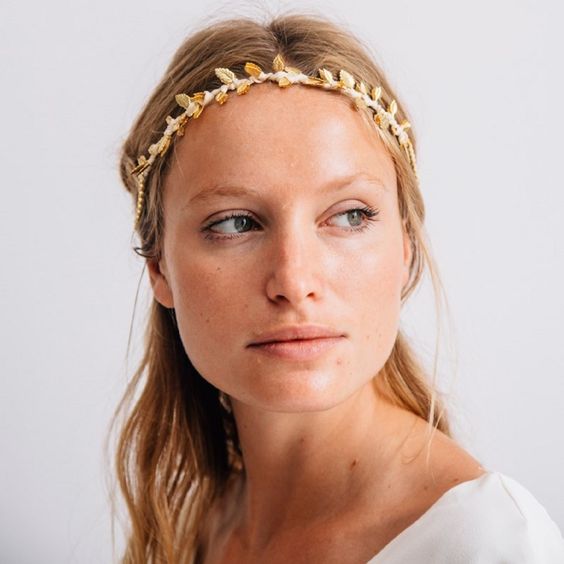 English Garden 
English Garden introduces a flowery, delicate and refined universe. Their accessories match perfectly with romantic, bohemian, vintage bride outfits, particularly with light materials such as lace or veil. 
At Le Dressing Club, we offer you adjustable lace ribbon flower crowns. Available in multiple shades to suit every taste. 
Their beautiful crowns would be suitable for other occasions, so you can re-wear them after your big day.
The model below wears the 'Grace' crown.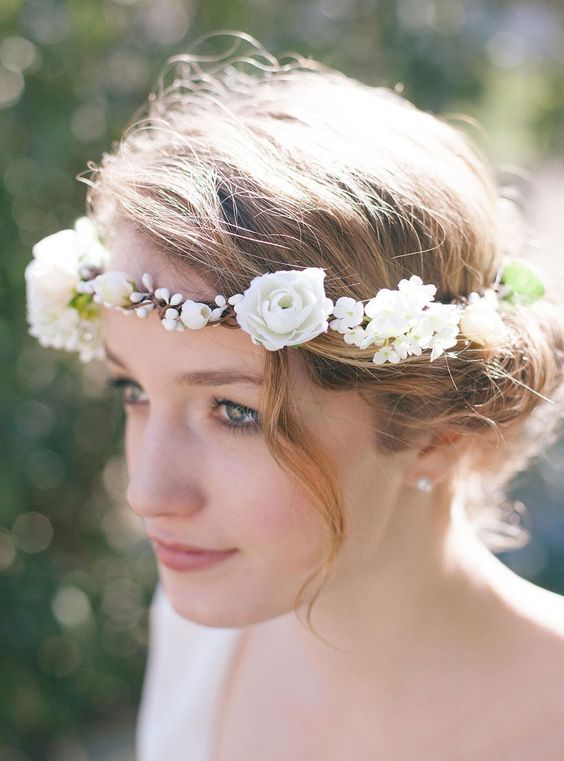 Atelier Lizeron 
The wonderful story of Lizeron starts with two cousins - Sidonie and Julie - creating their own handmade hair accessories.
Their refined head accessories are easily adjustable and include combs or accessories fixed by a golden hair clip. Perfect to embellish your look. 
Here is the 'Versailles' hair piece.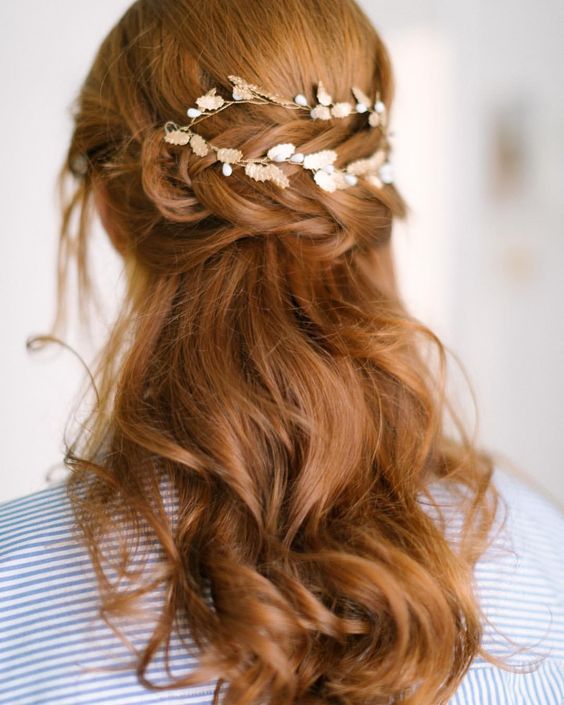 Delphine Manivet 
Delphine Manivet created her namesake brand when she designed her own wedding dress. She dresses brides with a modern and timeless touch. The use of noble materials such as Calais lace makes her creations unique. 
We offer several accessories from the designer at our London showroom, which would perfectly suit a simple hairstyle.
Tempted to try the 'Pistils' crown?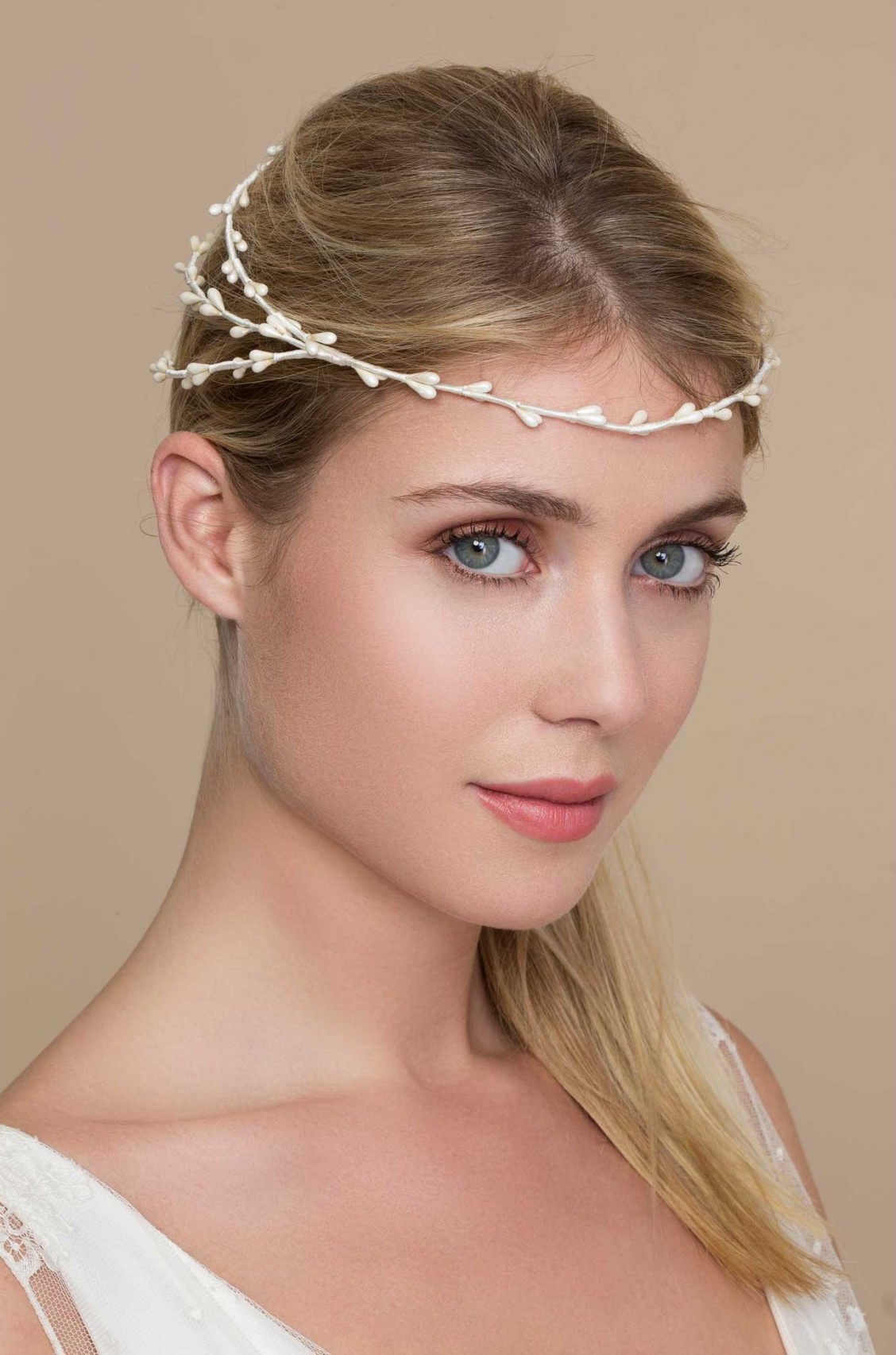 You are always welcome at Le Dressing Club showroom where we will do our best to help you complete your bridal look!