Le Dressing Club's brand ALBA will make you shine !

Alba's new 2021 collection called Prelude embodies grace and refinement. Delicate and floaty silhouettes combined with high-quality materials: a match made in heaven! The exclusive use of delicate high-quality materials such as lace, crepe, silk and chiffon, will ensure elegance and comfort. The incorporation of cinched waists, floaty slips, beautiful plunging necklines and open backs will perfectly complement your figure. The collection includes both long and short options that will adapt to your type of ceremony or reception. Devoted to elegance, modernity and refinement, the Prelude collection fully embodies what we love most. We have chosen to offer high-quality, unique and carefully stitched dresses, meaning stock will be limited and you will have to decide quickly once you find the one.


The collection was shot last Summer in the South of France, near Aix-en-Provence, bringing you sunny Provence vibes. Prelude is Alba's fourth collection since the brand's launch back in 2018. We hope it will inspire and transport you !

See more photos of the new collection.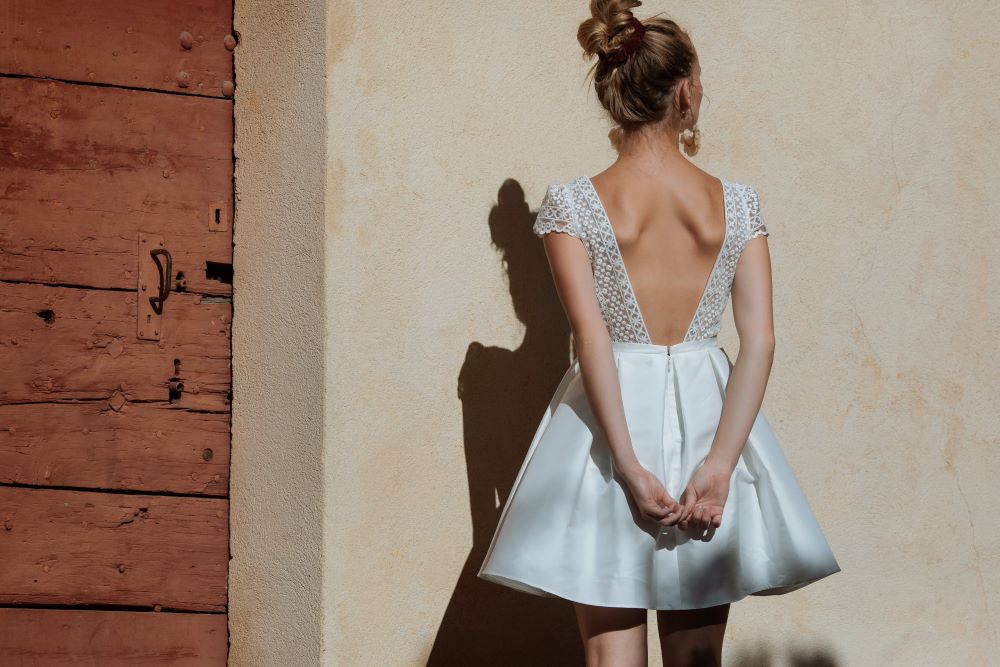 Alba's story
Victoire always loved clothing swaps and in 2013 decided to create Le Dressing Club, a boutique selling preloved wedding dresses. By offering designer pieces at discounted prices, the concept quickly became a great success. The Parisian showroom grew into a popular spot for brides-to-be.

"Following the success of our bridal outlet, we started making some of our own unique pieces in our Parisian workshop.
The dresses sometimes only stayed on their hangers for a few hours - It was love at first sight for future brides!"

says Victoire, the Founder

In 2018, Le Dressing Club's own wedding dress label ALBA was born, with at its core elegance and simplicity. Alba represents women who aspire to be effortlessly elegant without overdoing it - the French way. Every bride wants to be unique on her wedding day. Alba is therefore committed to making each dress in very limited quantities. The designs are entirely handcrafted in our Parisian workshop. Above all, we aim to offer affordable wedding dresses made from sustainable materials, with unrivalled French expertise.


Alba stemmed from the desire to offer simple, modern and charming dresses. We search for inspiration everywhere and strive to provide refined, timeless and detailed pieces.




 
Our Workshop in Paris


Our dresses are conceived and designed by Anne-Hélène in charge of the Artistic Direction, while Marie the seamstress sews and alters each detail of the dresses from our atelier in the heart of Paris. If you plan to visit Paris, please book a fitting with us and we will gladly show you around our beloved atelier.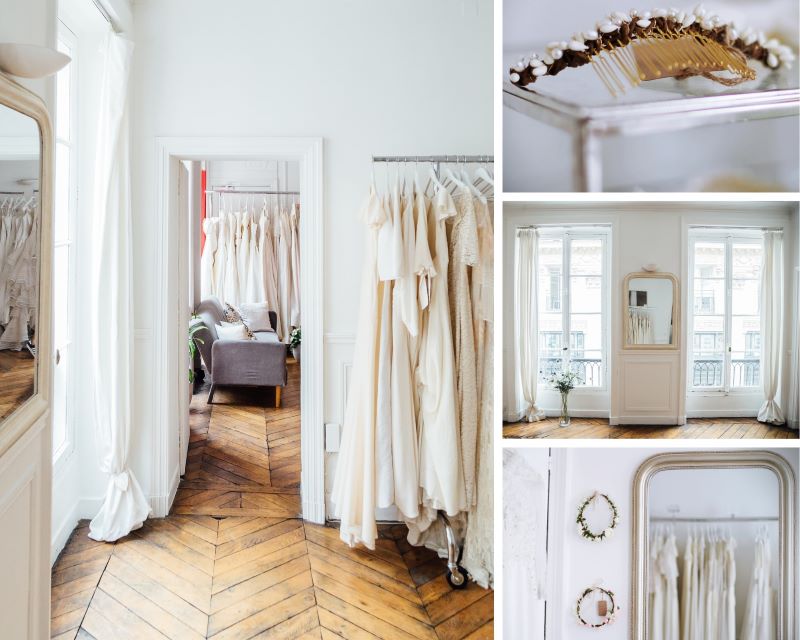 We are committed to creating each piece in our Parisian workshop, at a fair and affordable price. According to your needs, we are able to alter the dresses to make sure they hug your figure perfectly. It is also possible to personalise your dress by adding or removing details, such as deepening a neckline or removing a sleeve.

Our aim is to help your find THE dress that fits you and makes you feel your best on your magical day. The team is here to listen to your needs and assist you as best we can on your hunt for the perfect dress.






2021 Collection - Prélude

 



As you wonder through a pine grove near Aix-en-Provence, you encounter a silhouette undulating to the rhythm of the Prelude of your new life chapter. A composition sprinkled with softness, elegance and simplicity, while reflecting strong personality. Lucie, our star ballerina, flutters the collection's silk crepe skirts in the mistral's breeze. Each wedding dress from the Prelude collection has been created to harmoniously fit your body and identity. Prelude of a collection or Prelude of your life together: the steps you take in your wedding dress are the first steps of your future. 





We hope to meet you very soon at Le Dressing Club London to get your opinion on the new collection !