One of our brides shares her love story with us, from the day she met her husband to their wedding day.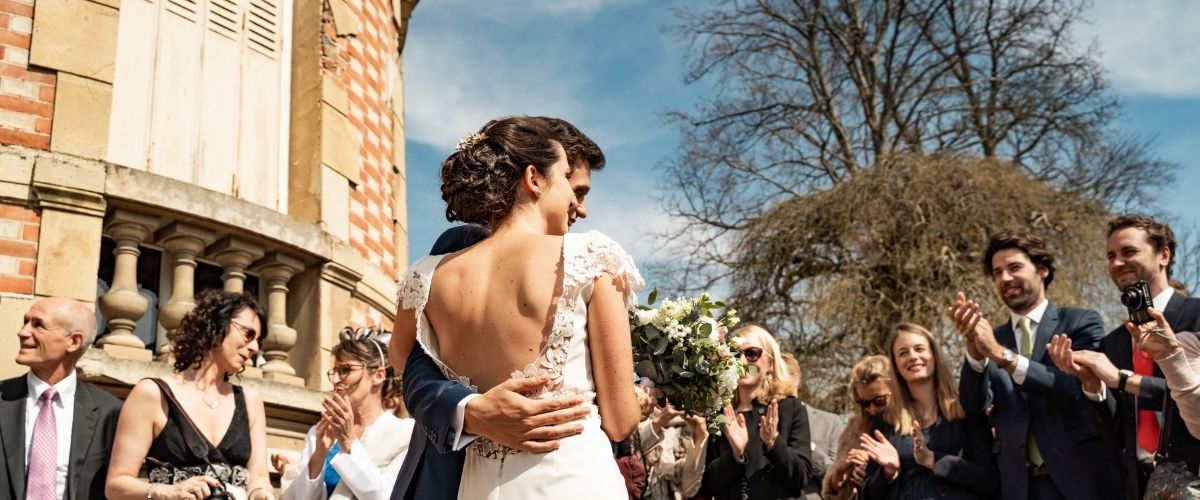 How we met
We first met during our studies in 2007. However, we only got together two years later, during a holiday with friends in Brittany in the summer of 2009.
The moment I knew he was the one
I knew he was the one when I spent a month away from him in 2010 and realised that I couldn't live without him. 
The proposal
The proposal took place in complete intimacy, on the edge of a pillow in bed!
Finding my wedding dress
It took me a while to find THE dress: I tried on over 40 dresses, in at least 10 different bridal shops. These numerous fittings allowed me to refine my search step by step. At a sample sale at Le Dressing Club, I spotted Rime Arodaky's Solane dress and knew straight away that it was exactly what I was looking for.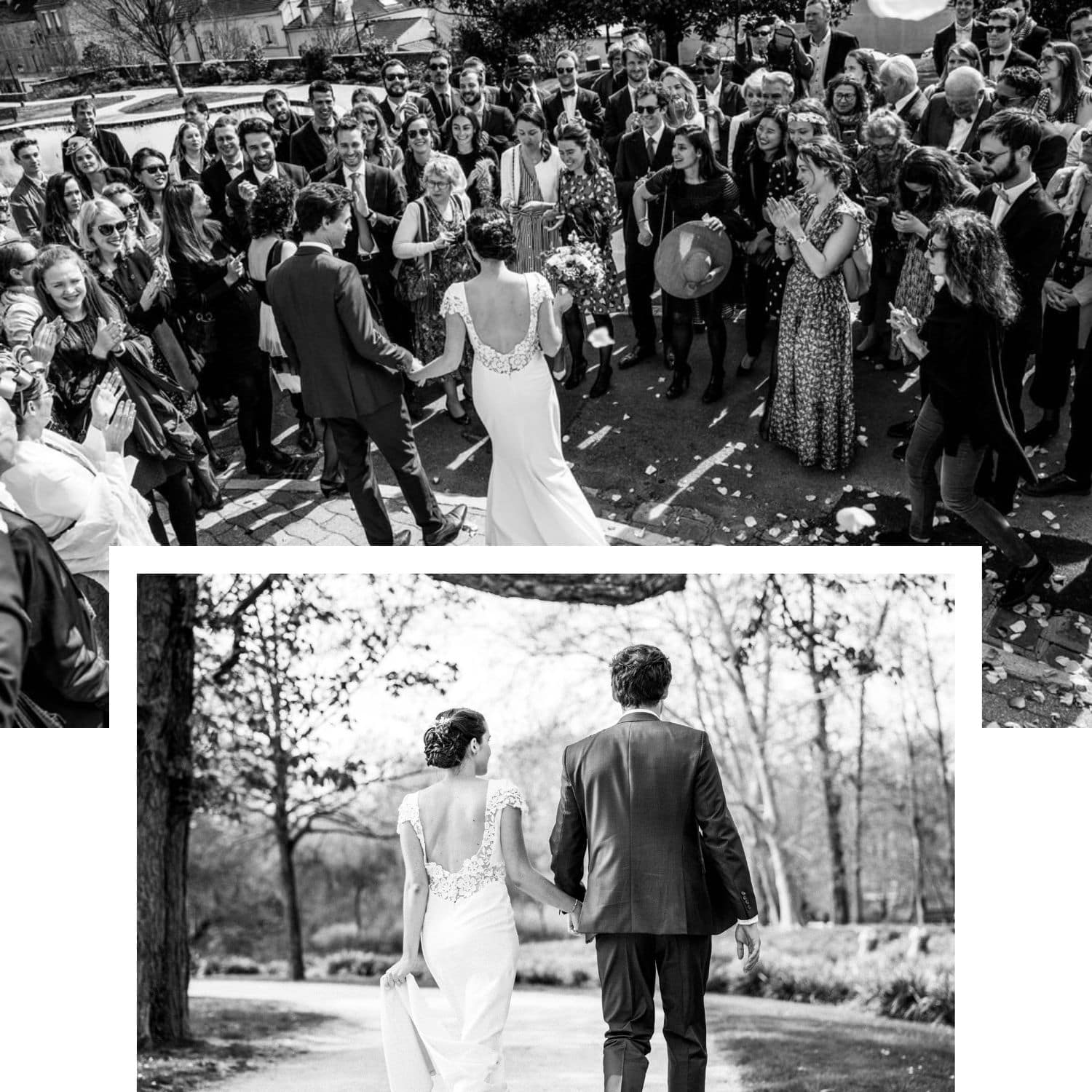 The wedding planning process
The wedding preparations went off without a hitch. We made sure to not pressure ourselves about certain aspects that seemed to be small details, and chose to concentrate our efforts on the features that were most important to us: 
- a venue that represents us well, and that was easily accessible to allow all our family and friends to be present
- the wine and champagne that we thoroughly enjoyed selecting and went to pick up ourselves 
- the playlist for the cocktail and the party
- planning our non-religious ceremony
We chose to have minimal decoration as we felt our venue's charm spoke for itself!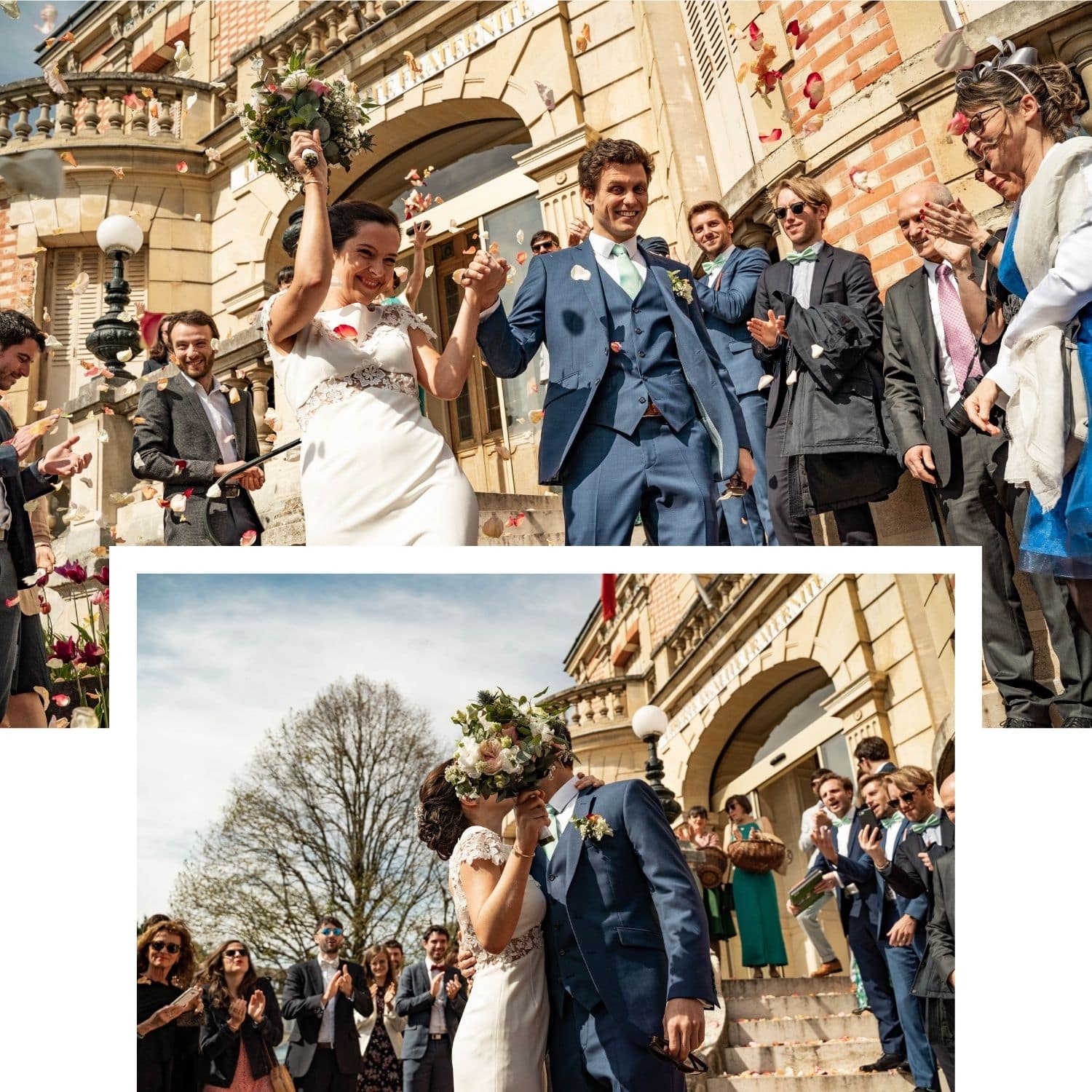 The highlight of the day
The most beautiful memory of our wedding day was when we left the town hall hand in hand. I felt the day had only just started, surrounded by all our guests smiles and cheers. I will never forget that feeling!
Any advice for brides-to-be?

 
Don't strive to make your wedding day perfect in every aspect: in any case, we never have control over everything, so it's better to make choices, prioritise and pick your battles. Let go, relax and enjoy your big day: your guests will definitely feel it and the celebration will be all the more successful!



Discover our selection of Rime Arodaky wedding dresses and become a Rime Arodaky bride too!